When the end goal is just visualisation or a promotional image for the web, drones can capture highly detailed images, as shown below.
Clicking on an image will give a full screen version in a new tab.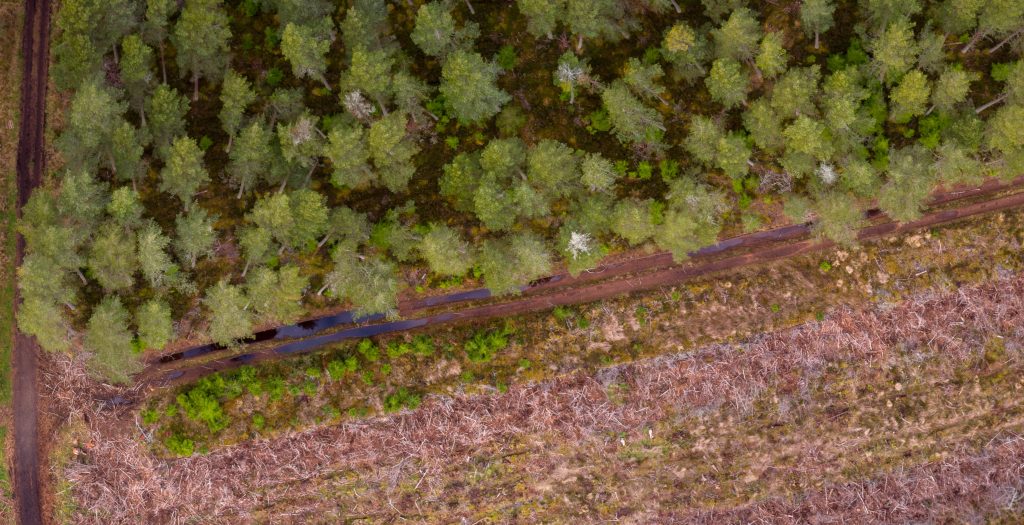 Image showing woodland edge with regeneration as well as crown dieback in some of the mature trees. Taken from an DJI Inspire 1 drone with X5 camera at 18 mp.

A promotional image taken for Rogart Development Trust. Eight RAW images taken from 400ft stitched together in Adobe Lightroom

An image produced for the Dynamic Coast Project. Seven RAW images stitched together in Adobe Lightroom.