Lee Collier – Drone Imagery is a leading CAA certified drone company based in the Highlands of Scotland. We provide professional aerial drone photography and cinematography services in the Highlands and throughout in Scotland.
We undertake a range of projects including aerial photography, multi-specteral imagery, 4k cinematography and thermal imagery.
Our drone mapping solutions are supported with a drone to desktop approach. From an initial consultation all the way to orthorectified imagery that can be used in GIS. Not only can we supply the imagery, we have extensive experience of the latest GIS solutions and can provide training in GIS so you get the most out of your imagery. Drone captured imagery provides high resolution up to date imagery compared to Google or Bing imagery which will be outdated and a much lower resolution.
We aim to deliver the collected data within 24 hours of site completion. Data can be securely downloaded via our cloud solution, or alternatively posted via a data CD, hard drive or USB device
Lee Collier – Drone Imagery are CAA certified with a current PfCO, fully insured for commercial flights and compliant with the CAA drone and model aircraft registration scheme.
Think drone imagery may be useful to your business but don't know where to start? Really need that aerial perspective but confused by all the options? Give Lee Collier – Drone Imagery a call to discuss how drones can make a difference to your business and how to get the most from aerial imagery.
OUR SYSTEMS
DJI INSPIRE 2/X5S/ALTUM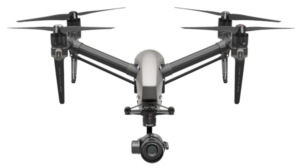 The ideal drone for working in Scottish conditions A dual battery system prolongs the flight time to a maximum of 27 minutes (with an X4S), while self-heating technology allows it to fly even in low temperatures. Provides a stable platform for aerial imagery capture in strong and gusty winds.
We are currently using a Zenmuse X5S sensor to capture 4K video and 20.8 MP stills in RGB. For multispecteral imagery capture the Inspire 2 can be mounted with the Micasense Altum. The Altum integrates a radiometric thermal camera with five high-resolution narrow bands, producing advanced thermal, multispectral and high-resolution imagery in one flight for advanced analytics.
DJI Phantom 4RTK + D-RTK 2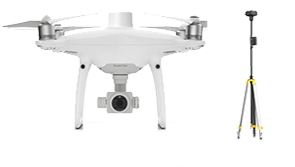 The Phantom 4 RTK was designed by looking at the requirements from the drone mapping and surveying market and building exactly what they wished for – a compact drone solution with a high resolution camera and the ability to capture centimeter-accurate RTK data. A new RTK module is integrated directly into the Phantom 4 RTK, providing real-time, centimeter-level positioning data for improved absolute accuracy on image metadata. The on board sensor is a 1″ CMOS  sensor capturing images at 20 MP and video at 4K. The image quality in enhanced by the mechanical shutter which means the drone can move while taking pictures without the risk of rolling shutter blur. Using this drone a ground sample distance of 2.74 cm at 100m flight altitude can be achieved.